Skip to Next Section
Legendary Happens Here
When you're at Cedar Point you're at the heart of the party, and there's limitless fun in every heartbeat. Food and craft beer tastings? Check. Magnificent fireworks displays on the beach in the summer? Yep. Screams and treats in the fall at HalloWeekends? You bet. Since every day at Cedar Point is a new experience of fun, you'll want to spend a few with us to soak it all in.
Skip to Next Section
Recommended Admission Packages
Choose your way to spend a few days of fun at Cedar Point.
Two Day, Any Day Ticket
Includes two visits to Cedar Point and/or Cedar Point Shores any two days the parks are open to the public! You can even visit both parks both times you visit. If you want to visit both parks more than once at different times of the season, this is the ticket for you.
Overnight Stay
Hotel & Admission Packages Available
The ultimate getaway. Stay at one of Cedar Point's world-class resorts so you can enjoy the thrills, snooze, and repeat. Resort guests save over 30% off of the gate price on tickets.
Skip to Next Section
Recommended Add-ons
Amp up your fun at Cedar Point with these admission upgrades.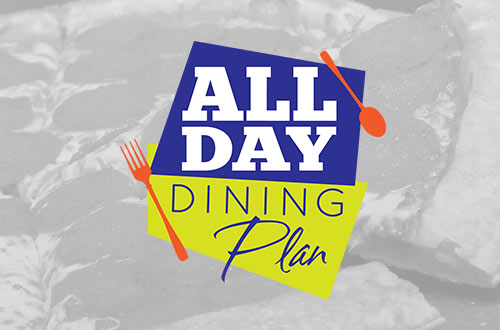 All Day Dining
Satisfy your appetite with an All Day Dining plan, adding food to your fun all day long. Enjoy an entree and side as often as every 90 minutes!
For Only $31.99
Fast Lane
Who likes standing in lines? With Fast Lane, you'll bypass the regular lines on your favorite rides and attractions and speed your way to the thrills. Less waiting. More riding.
As Low As $65
Souvenir Bottle
Enjoy refreshing beverages all day long and FREE refills on your first visit! Pay only $1 for each refill whenever you visit again during the season.
For Only $10.99